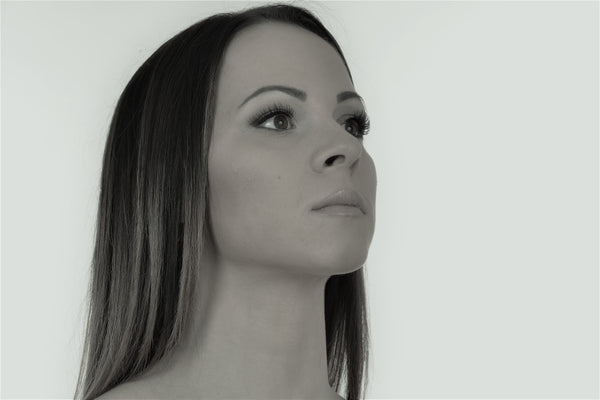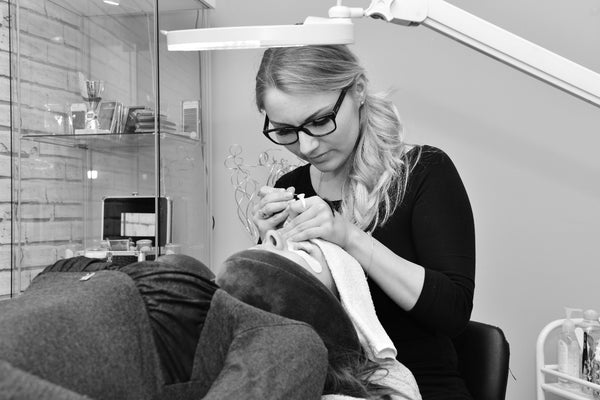 1D Course - Accredited
Price: £400 (Starter-kit value: £180)
Max participants: 3 people
Duration: 1 day ( 10 a.m. - 5-6 p.m. on Sundays)
Venues:
Enfield Town

The location of courses held in other cities will be sent by e-mail two weeks before the date announced
Brief Summary
On our 1D instruction course you can master the basics of eyelash lengthening. The meaning of '1D' is that you can apply one synthetic lash to an original eyelash. The '2D' label means to attach two lashes to one original eyelash, and so on (3D, 4D, etc).
Just as we start building a house from the foundations, here the first target is mastering the 1D technique. If your starting knowledge is strong and stable, then you can build up to the next storey on that firm beginning, that's the mastering of the 2D technique.
After completing our 1D instruction course you get a well stocked starter kit.    This is already included in the price of the course.
The starter kit (VALUE £180)
3 

trays of 18 lines of Blink by Vick MIX lashes

1 x Blink by Vick Strong Glue

1 x Blink by Vick Liquid Primer

1 x Blink by Vick Liquid Cleanser

1 x Blink by Vick Liquid Remover

5 Pairs of Hydrogel Eye Patches

1 Pair of S

traight VETUS Tweezers

1 P

air of Curved VETUS Tweezers

2 Sets of 3M Medical Tape

10

Large Applicators

1 Box (100pcs) of Microbrush

1 Box (75) of Makeup Remover Pad

1 Pack (10pcs) of Mascara Brushes




10 glue-holder rings

1 pair of small scissors
We use these products during the instruction course, with this starter pack you can do your own later work using the same top-quality Blink by Vick products you got used to during training.
Application:
If you would like to apply:
1. If you wish to register for a place on one of our instruction courses, please e-mail us at info@blinkbyvick.com which course you want to get onto and which dates suit you. Please note that we do 1D courses on Sundays only.

2. We e-mail you a booking form, and this should be completed and e-mailed back. Please do not forget to take the original document with you to the course!
3. A 50% deposit is needed when signing up for any of the training courses. We have to take this deposit at initial booking. Deposits are unfortunately non-refundable, regardless of the reason for non-attendance or cancellation. 

4. We need the balance of the course fee 2 weeks before the date of your training course, or at the date you register if less than 2 weeks remains before the course date. Even if payment of the balance is done in instalments, the balance must be settled in full no later than 2 weeks before the course date. If the balance is not received 2 weeks beforehand, we reserve the right to cancel your booking.
5. Once the course price is settled in full, you'll receive a confirmation e-mail confirming all details of the booking.
Please note: You have to bring your own model to the training. Everyting else will be provided by us (massage bed, chair, equipment, materials etc.).
Payment options:
Pay through the site
You can purchase the course at our webshop. Here you can pay with PayPal or with your credit card.
Direct transfer to our bank account:
Company name: Blink by Vick Ltd.
Account number: 20060085
Sort Code: 23-05-80
Bank: Metro Bank
Statement: Please provide the following information: your name, date of the course, E.g: Katie3101
The payback of the deposit is only possible if the course fail because of us.
What happens next?
T

wo weeks before the course we will send you our textbook via email, and notify you about the venue of the course (if it is not held in London). Please read through the book, we will then have more time to practice on the course.

Please find a model as soon as possible

! Sadly, we can not help you in this. 
If your model has never had eyelash extensions, or if she has but she was allergic to the glue, please let us know, we will send you a small amout of the glue, to do a patch test.


We will meet on the day of the course at the venue.
Day of the course
Please, be on time at the venue.

Your model should be there at 11:30 a.m. If it's possible, don't come together, because in case of a full course it is not possible to accomodate 3 people. Also they will have to sit for 2 and a half hours while the theory lesson is going on.

Dress comfortably, don't wear too much jewellery. For the practice part you should wear a long-sleeved t-shirt. Don't wear any rings during the practice and tie back your hair. These are important because you will be in front of and close to your model's face and eyes

You should bring food and drink.


You should turn off your mobile phone during the course

If you wear glasses for reading, you should bring them with you because  applying the lashes is a precise, detailed process. You have to be sharp-sighted.

Your model should not wear her contact lenses durning the application.
The agenda of the course
10:00 a.m  – 11:30 a.m. Theory
11:30 a.m. – 12:00 p.m Lunch break
12:00 p.m – 17-18:00 p.m Practice
18.00 p.m - Evaluation of your work
18.15 p.m - You will get your certificates, everyone is happy ☺
Where possible we want to keep this timing.

Thanks for reading.
Blink by Vick Team